Five Star Dance Centre
Milton, Pace & Pensacola Florida
Professional dance training for ages 3 to adult.
Instructor's Bios
Michelle Lewis Cameron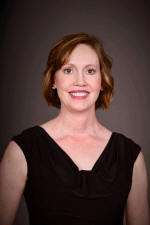 Michelle began her classical Ballet training at the age of 5 and quickly excelled. During her first year of training, she was the youngest student to be asked to dance in multiple pieces in the recital.
At the age of 12, Michelle started training in all genres of dance including Ballet, Pointe, Tap, Jazz, Modern and Musical Theatre. After high school, Michelle was awarded a dance scholarship as well as an academic scholarship to attend Huntingdon College in Montgomery, AL. While enrolled at Huntingdon she studied Ballet, Pointe, Partnering, Modern and the Craft of Choreography. She performed in full length ballets and original showcases each semester in lead roles as well as supporting roles. As part of her studies, Michelle taught for a local studio and fell in love with the art of working with children through dance. Upon graduation, Michelle received a Bachelor of Arts with a major in Dance.
In 1999 Michelle moved to Atlanta, GA where she began her professional career. She performed with a Christian Dance Troupe called Higher Steps which ministered to people in the metro-Atlanta area. Not one to live in the lime-light, Michelle concentrated most of her efforts on the art of instruction and soon found herself teaching for as many as 5 studios during one dance season. During her 9 years in Atlanta, Michelle taught all genres of dance for studios all over the greater metro area and she also operated her own satellite dance program in various Pre-schools and daycares. Her choreography won numerous awards from various national competitions over the course of her time in Atlanta. Her students have always stood out and many have gone on to dance in some of the country's leading collegiate dance programs including The University of Alabama, The University of Georgia, The University of Kentucky, Kennesaw State University and Florida State University. Some of her former students have also landed careers on cruise ships and on Broadway in New York City.
In 2008 Michelle returned to the Pensacola area and has been teaching and mentoring dancers in several local studios for the past 10 years. Her ability to teach all ages in various genres have made her one of the most sought after teachers in the area. She has built a large following due to her dedication and loyalty to her students while also training them to have impeccable technique. Michelle is thrilled to own her own studio so that she can continue to share her wisdom and love for dance with the community.
Courtney Sandidge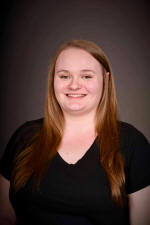 Courtney began her life as a dancer when she was 4 years old. Over the course of her childhood, Courtney trained in various styles including Ballet, Tap, Jazz, Pointe, Lyrical, Contemporary and Hip Hop. As a teenager, she held a spot on the elite competition team for a local studio where she traveled to several different conventions including Jump, Tremaine, and The Pulse. She also performed in many different community events such as The Arts Festival and Ghost Walk. When Courtney was 16 she began teaching her own private Piano lessons while she continued with her dance training. At that time, she was also given the opportunity to be a substitute dance teacher.

Courtney is not only a staff member of Five star Dance centre, she is also a Kindergarten teacher at East Milton Elementary. She and her husband John are expecting their first child this Summer.

"I am confident that I am exactly where God wants me to be at this point in my life. My passion is not only for dance, but for teaching dance. I believe I was born to be an educator and I am so thankful that this door of opportunity has opened for me. It's going to be a great year here at Five Star Dance Centre!"

Anastasia Emms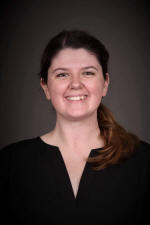 Anastasia has over ten years of dance experience. While she was in High School, she volunteered as a dance teacher at King Middle School for three years where she taught a jazz and hip hop in an after school program. Anastasia was a dancer for the Milton High dance team and for her senior year, she was elected to be the Dance Team Captain. She excelled as a leader to her peers and served as the team choreographer.

Anastasia has earned her Hip Hop Dance Aerobics Certification from the Aerobics and Fitness Association of America, she is also CPR certified and she is a licensed Massage Therapist.

These accomplishments make her a great asset to Five Star Dance Centre where she is not only a teacher, she is also our Studio Manager. As a manager, she helps keep the studio organized and assists with planning throughout the year.
"Dancing has been my passion for many years and always makes me feel exhilarated and free. I love being able to express myself without having to use words!"
Samantha Scheler
Samantha has been dancing since the age of 10, starting with a few ballet classes and working her way up through the years to become a full time dance major at Troy University. During that time she studied with many wonderful teachers and guest artists, and even had the opportunity to perform in The Nutcracker with Montgomery Ballet.
Since receiving her BFA she has been sharing her teaching abilities at several studios along the gulf coast as well as performing with a local Ballet company.
We would love to meet with you and introduce our programs to you.
Call today to get started - 850-748-2383
"Professional training to mold dancers and build character."