Five Star Dance Centre
Milton, Pace & Pensacola Florida
Professional dance training for ages 3 to adult.
About Five Star Dance Centre
Five Star Dance Centre opened in August of 2016 and we are honored to offer the Pace community a unique establishment for dance education with an atmosphere that is welcoming to students of all ages and levels of ability. Our studio provides a family environment in which all students are granted the same opportunities to grow and learn.
The studio is equipped with closed circuit television cameras that allow parents to observe classes from a large, flat screen in our lobby or from their smart device from any location. There are two large studios which can accommodate classes of any size and one of the studios has custom made portable walls which can be completely opened to the lobby to create a large event space or a performance type setting similar to being on stage.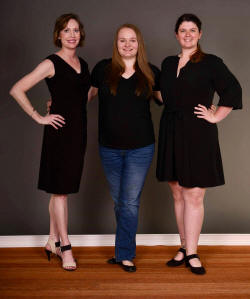 Our dance instructors are former students of Miss Michelle whom she has mentored and trained for the past 9 years. This close relationship makes our teaching styles cohesive and consistent across the board. We openly communicate with each other on a regular basis to discuss the progress of the students so that we can offer them the very best in dance education. Our specialty teachers and office staff are members of Miss Michelle's family and having them on board helps create a warm and inviting atmosphere for our students and their families as well.
At Five Star Dance Centre we believe that every student is gifted in their own way and we strive to bring out the best in each individual. Allowing students the freedom to express themselves and hone their dancing skills simultaneously is our driving force. We are proud to provide the Pace & Milton community with professional dance training to mold dancers and build character.
We would love to meet with you and introduce our programs to you.
Call today to get started - 850-748-2383
"Professional training to mold dancers and build character."